5 Budget Home Decoration Ideas You Should Try Today (Expert)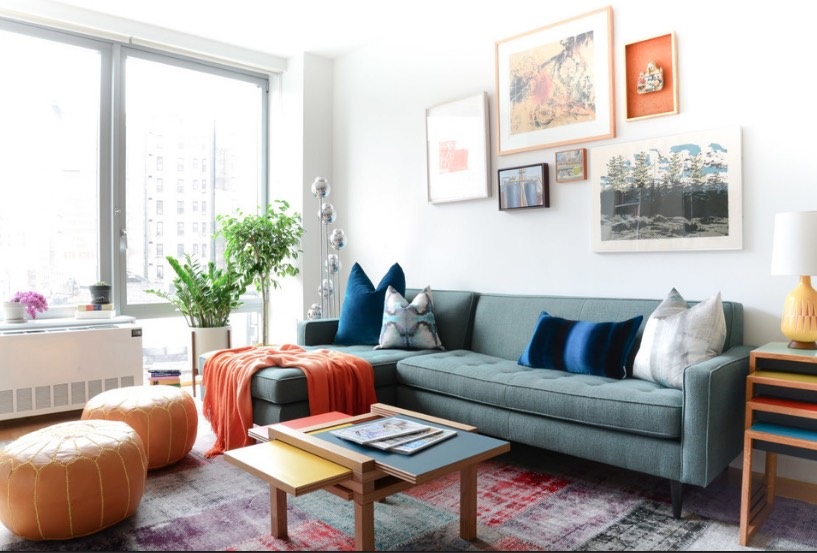 We all love decorating our homes as it's where we spend most of our time and where we entertain our guests. However, decorating a home can get expensive pretty quickly, especially when it comes to furniture and even wall décor.
In this expert guide, we share some useful budget home decor ideas that could help you save somemoney while decorating. Most of the tips we share are quite basic and practical so anyone can put them to use. Remember budget home deco doesn't have to be cheap, it's more about finding value and being a bit smart with the choices you make.
1.     DIY – Make Your Stuff
Did you know that you can make most of the decorations you need to spruce up your home? Instead of hiring a professional or buying items, find time to do most of the deco work in your home. You will not only save money but also enjoy it! Here are some of the things you can do on yourown while decorating your house.
Painting walls– Almost everyone knows how to paint a wall. With the right tools and correct paint, you can do the entire paint job on your own. You can always find video tutorials on the internet for the same. This isif you are not sure how to go about preparing walls and mixing the paints for the desired outcome.
Adding new portraits or posters.
Installing new bedframes
Making paper flowers
Installing wallpaper and Vinyl floors
Reupholstering old furniture
And much more!
2.     Use Posters to Decorate Walls
Walls can be dull and unwelcoming if they don't have decorations such as pictures and paintings. However, buying original paintings or preparing good family portraits and maintaining them can be expensive, this is where paintings come in. Head over to sites like Paper collective and select affordable painting made by passionate artists from all over the globe. While there, check out these amazing abstract paintings by an artist who goes by the name of- Loulou avenue, you will love them!
Posters are an affordable alternative to original paintings and family portraits. They give you the freedom to personalize your walls to the tiniest detail and express yourself. What's more, posters can be used to pass a message or preserve an image that has sentimental value for years.
3.     Flea Market Flips 
Any budget home decorator should know the value in flipping items in the local flea market. You can find wonderful items on the flea market and exchange them with items you no longer need in your home. Things like unused furniture and other household items can be swapped there thus helping you save money while redecorating your home. You can always repaint or polish old items you found in the flea market and give them a new lease of life.
4.     Repurposing Items
This is an old trick that budget home decorators can find useful. Repurposing old items to decorate a home can save you a lot of money. Old glasses can be used as beautiful flower vases while old mirrors can be used as trays to hold other decorative items. Old dustbins can be repainted and used as flower pots.
5.     Use Slipcovers for Old Sofas
An old sofa can be given a new lease of life with a brand-new slipcover. You can get a nice slipcover online or your local furniture store that matches your new style.This at a fraction of the cost of purchasing a new sofa. Reupholstering is also a good option for old chairs and sofas.
Final Words
These are just a few ideas you can try when redecorating your home if you don't have the budget to splash on a complete makeover. DIY home décor can be affordable so long as you make smart decisions and put in some work. All the best!