5 signs that it's time to replace your front door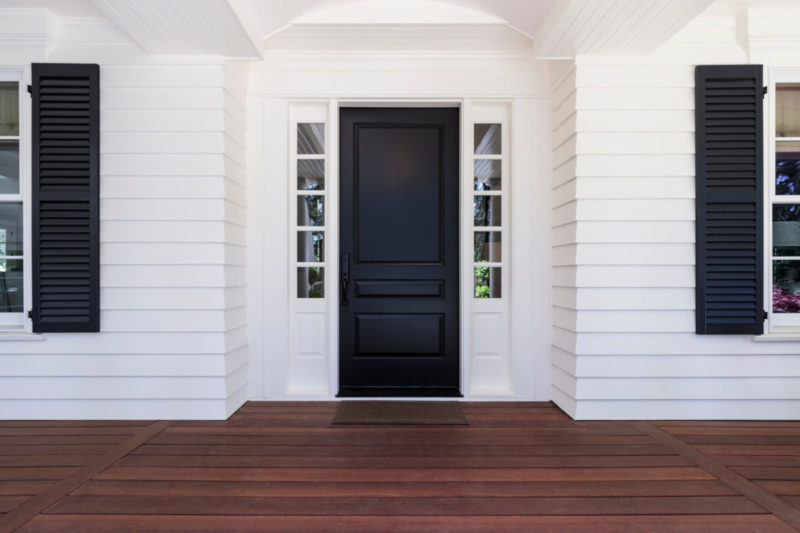 Whether you want to improve your home or enhance its value, replacing your front door is one of the ways to achieve your goal. However, you may have to examine the condition of your front door and look for the following signs that indicate that you should replace it by hiring an experienced windows and doors company.
Here are five signs that it is time you replaced your front door. 
Trouble Opening and Closing
If you struggle to open or close your front door, it is giving you a sign that it should be replaced. Forcing your front door to open or close will damage it further. Also, the door that gets stuck is a potential safety risk in the event of an emergency.
Structural Damage
Your front door is exposed to the elements, which will cause it to degenerate over time. If your front door is showing signs of structural damage like warping, cracking, peeling, etc. The door may even fall apart due to wear and tear. The wooden frame may have become rotten due to harsh weather, insects, water or moisture, etc. Contact a windows and doors company as soon as you notice structural damage to your front door. 
Drafts
If your interior is being overrun by cold drafts through your front door, you should handle the replacement of the door with urgency. This is because the energy efficiency of your home has been compromised and your energy bill will unavoidably increase. Also, the comfort level of your home interior will be affected. It is, however, crucial to act immediately by hiring a reputable windows and doors company for the replacement of your front door. 
Security Risks
When your front door becomes so rickety that it cannot protect your home against burglary and other security threats, know that it is time to replace your front door. Install a new front door to boost the security of your home, especially if your neighbourhood experiences different degrees of breaks-ins. 
Loss of Curb Appeal
If your front has weathered so much that he has several signs of ageing such as scratches and marks of repairs, you should plan to replace your front door when it has reached this kind of physical state. 
Takeaway
In your attempt to replace your front door, hire an experienced windows and doors company for the best result. Invest in your front door to improve the curb appeal of your home and give a warm welcome to your home.