Practical Tips for Updating Your Home on a Budget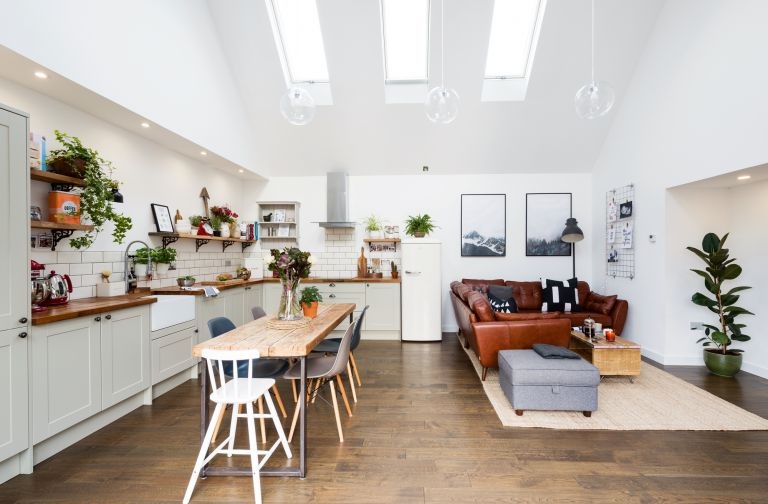 How to transform a kitchen on a tight budget? This may be a little bit difficult but with research here and there and knowing exactly what you want can really help you get over this in a short time by using less cash. One thing you have to know is to know what theme you want to portray in your kitchen. You have to make it as attractive as you can so that your visitors and also your family are impressed with whatever food comes from it. The following are some things you can do to transform your kitchen.
1. Replacing cupboard doors and painting kitchen cabinets
If the cupboards framework is still in place, one can opt to replace the doors only. The doors can then be painted so as to retain their original look. You can paint the cabinets in such a way that it creates a new fresh background in the kitchen.
2. Improve your kitchen storage
This can be done by, sorting up the cupboard and ensuring that you arrange items according to how you often use the item. Instilling of more shelves and hanging rails to help in clearing of worktops so as to make use of available space.
3. Create a feature wall
Wallpaper can be used to add a new look to an old kitchen. Choose wallpaper that is costly and that is designed especially for the kitchen. You can decide either to cover the whole wall or half of it.
4. Use new fabrics
You can transform old seats in the kitchen by replacing the covers with new fabrics. One can also tend to make new table cloths as well as tea towels from the fabric.
5. Update kitchen walls
Paint the walls so as give the kitchen a fresh new look. You can use a splash of colours to create a new look to the kitchen. When you repaint it looks new again and it transforms the whole place. Being in the same colours for a long period can make the place boring a new splash here and there can really change your space
5. Display colourful wall art
Who doesn't love the art on the wall it brings a new look and they have to be those that catch an eye. You can display wall art on a cool white wall. This will enable the paint to be visible and create a new look in the kitchen. The paints should be in a way that it rhymes with the kitchen theme.
6. Change the tap
The tap look maybe is right but the finishing may not much the kitchen décor. You can paint the tap with cold spray paint that is good for metal indoor and outdoor. This will ensure that the tap has a good finishing without involving the plumber. Old is gold but change as to be accepted. Changing how your taps look like can bring in a new look buying spray pain is cheaper than replacing the whole tap to the colour you want.
7. New kitchen flooring
You can use plastic laminated floor tiles or ceramic to make the floor. This helps to save on time as well as is cheaper. If the floor is badly damaged, one can remove it and use the floor that is beneath it to make the kitchen. Make sure that the new floor gets a good finishing.
8. Modify lighting
Use of LED bulbs in the kitchen can help to save money. This can be used instead of the CFL bulbs. You can use best outdoor motion sensor lights or lamp shades for lamps in ceilings to give it a new look. For dark corners in the house, ensure that u look for table tops or floor standing lamps to light them.
10. Update the cabinet knobs
You can get handles and knobs which have the same drilling and installation pattern as your older ones. This will make you spend less time fitting them. It will also give the cabinets and draws a new look. You should look for them in different shapes and designs.
A kitchen makeover is a must after some time to bring that new look that everybody yarns for.