The Ultimate Guide to Choosing Your Perfect Breakfast Bar Stool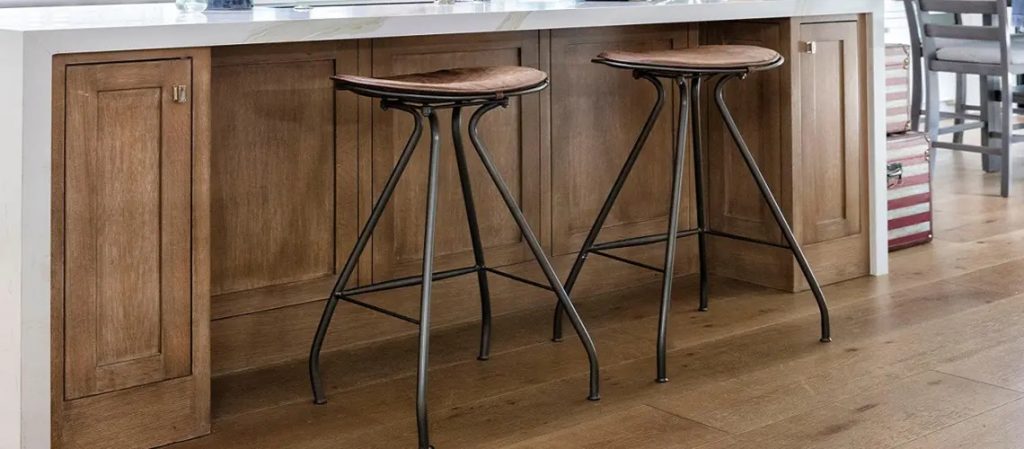 When it gets to matters home furnishing, sometimes it's easy to assume the little but essential items. Of the more than a dozen items that are often victims, the breakfast bar stool perhaps takes the top spot. A must-have in modern kitchens, bar stools are no longer a preserve of pubs and drinking joints. 
These days anyone using a kitchen island as a breakfast table should have bar stools completing the set up.  The good news is- with stools becoming a staple in most homes, the variety in the market keeps widening up. And that means selecting the right breakfast stool from the sea of options can be a tricky affair.
Now, if you are in the market for a new set of kitchenette chairs– this is for you.  We've done all the heavy-lifting to bring you all the tips to help you through the selection process.
Let's dive into the details. Shall we?
Work out the ideal measurements
Nothing could be worse than purchasing a stool that is disproportionate in terms of height and depth. It will not only subject you to an uncomfortable sitting experience but can greatly hamper the appeal of your furniture setup too. 
To avoid disappointments, it best to begin measuring up. Consider the counter/table height, ideal legroom, preferred space between one stool and another, as well as the footprint in relation to the space available. The height is particularly crucial because no one wants a hard time perching on top.
Choose a preferred style/design
As already hinted, bar stools come in all manner of shapes and forms. Talk about those with backrest, backless, with arms, upholstered, swivel and more. The designs vary pretty much from one model to another. Depending on your objectives beyond the need for functional breakfast seats, select what speaks to your personal style. 
Don't forget-each design has its merits and limitations. For instance, a backless stool may be less comfortable but can easily be tucked under the counter hence saving space. On the contrary, a stool with backrest seems more comfortable but offers less flexibility when it gets to storage. To get the best, consider what appeals to you the most.
Clearly, no one wants to own any piece of furniture that will leave their back hurting after every sitting stint. Needless to say, comfort should be at the back of your mind when filtering through the options. Look for a stool that can accommodate you or your guests for hours pain-free. Soft padding or smooth finishing for wood products should catch your attention in that case.
Match up to your interior
Whatever way your selection goes- don't lose sight of your existing interior decor, fixtures, and fittings. Perfect breakfast bar stools should help enhance the overall feel and appeal of your space. Of course, the shades and the design must not be a 100-percet match- but any bit of complementarity is good enough.
Conclusion
Like any other home furniture, there's more to breakfast bar stools than what strikes your imagination. So, before you hit the market for a new set carefully consider what features are important to you just like when you are choosing an infant rocking chair that is suited for your baby. Do you want to make a style statement? Do prefer comfortable sitting experience or functional flexibility?
Over to you!