Types of carpets best suited for your living room.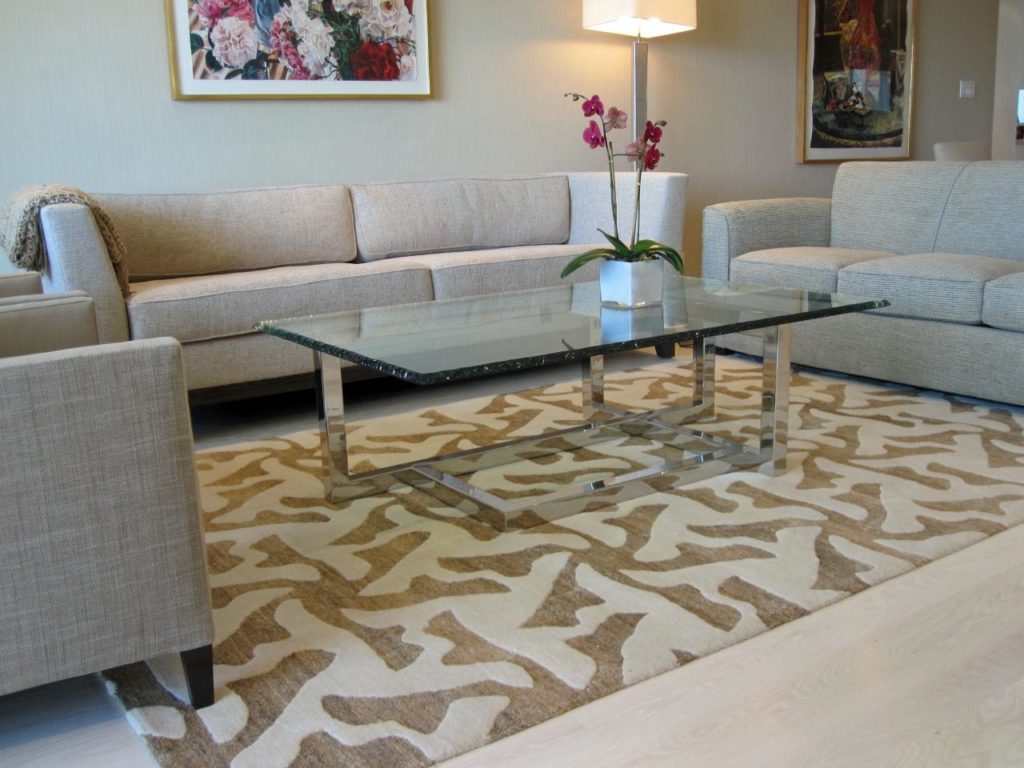 The carpets for living room are back where it belongs—in the center of the house. Its appeal extends beyond just excellent aesthetics, as it checks off the boxes for enticing softness and has welcome insulating features for your living room flooring ideas in these days of high fuel prices.
The vast array of décor options it offers, made possible by the variety of colors and textures it is available in, as well as how warm it feels underfoot, are the main advantages of living room carpet.
With the various carpet pile options available, you can produce a radically different look and feel. We investigate the top choices for your carpets for living room.
Carpet that will last in your living room
The living room is frequently a high-traffic area between children, dogs, and visitors. To withstand the room's normal wear and tear, you should install tough carpets for living room. Fortunately, there are several resilient carpet type options available today that flawlessly strike a balance between resilience and velvety comfort and design. Labels like "family-friendly" and "pet-friendly" are helpful indicators that your new carpet will withstand use and messes while remaining cosy for walking and playing on.
Easy-to-clean carpet for the family room
Your family room probably has a lot of pet hair and kid messes. You should pick a carpet alternative that is simple to maintain and clean if you want to simplify your life and have more time to genuinely enjoy your living room. Start by looking for your new carpet's certifications as pet- and family-friendly. Nowadays, it's simple to select lovely carpets for living room option that suits the style of your living room without needing professional cleaning every time you turn around because there are many family-and pet-friendly carpet options available.
Colors of Living Room Carpet
In the living room, carpeting looks fantastic in a neutral tone, much like other types of flooring. With a neutral carpet, you can use accent colors to draw attention to a sofa or other room decorations. You may also lay a striking area rug on top of low-piled living room rugs to offer a pop of color.
Recognize the softness of the fiber
The use of your carpets for living room padding will balance softness and durability. After all, nobody wants to construct a pillow fort on a carpet that feels like sandpaper. By giving the fibers more protection, extra padding increases durability while also providing more comfort. These are available in a variety of densities and materials, including antibacterial for moist locations and odour control for pet owners.
You should use high-density padding for high-quality carpet in a space with heavy foot traffic, such as a living room.
The carpet's appearance and longevity will depend on the carpet fibre you select for the living room floor. Options consist of:
The most durable carpet fabric is nylon, but it periodically needs to be treated with a stain protector. The kind of nylon 6.6 is the strongest and softest.
Triextra: a recently developed form of fibre that is made in part from maize sugar. It is robust and superior at resisting stains. But there isn't currently a basis for comparison because it's not been around as long as nylon.
Polyester: This fibre, often known as PET, is stain-resistant and plush to the touch. It doesn't last as long as other options, sheds, and is difficult to clean.