Why Staircase Railing Is So Important?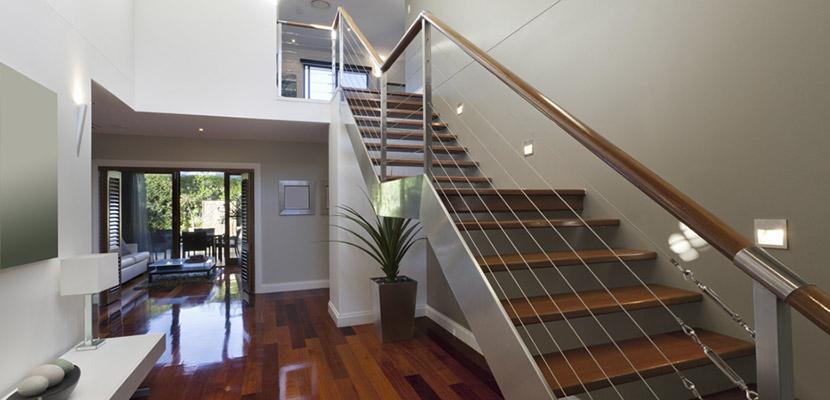 Have you ever thought about the significance of staircase railing? I think half of you never think about it as people usually add them in their house with the stairs unintentionally. But, if you just take a moment and think that what can happen without them, you will come to know its importance on your own. Let's see why you need staircase railings?
They are as significant for your home as a door. If you are living with small kids, you must have stairs with railing. As, when they go up and down, they usually undergo a lot of frustration. Moreover, it also helps in the learning process of climbing. When they learn to climb the stairs the railing helps them to balance and give them support. Railing does not give only sport to toddlers but also adults. Sometimes you may need to lay your hand somewhere or get help when you ascend the stairs after a long day at work. There railing helps. They're like a friend who goes all the way up or down with you.
Some recent statistics show that most people fall off the stairs do not endure their injuries and those who left injured need a long time for recovery. Some are even injured seriously or permanently. This is another valid reason why staircase railings are required. Most people fall in while walking once or twice in their lifetime. This is only a routine for some. Your safety will be at stake if it occurs on the stairs. But if there is a railing next to you, it gives you a safe feeling off that something is there which gives you support when you're going to fall. If anything happens, you can cover yourself at any moment with staircases railings.
What To Consider When Choosing Railings?
Not all materials are ideal for exterior railing. Each material comes with its qualities and drawbacks. If you are considering indoor stair railing, then the wood will suit best. Because, it is not meant for fighting with harsh conditions like heavy rain, snowfall or storms. Even though you install them outside, they will require time to time replacements. Choose your product wisely when you want a new staircase installation.
Who goanna use them? Whether they are children, adults or older, choose the railing accordingly. If you want any advice, you may get in touch with:
Royal Oak Railing &Stairs Ltd. | Custom Built Stairs and Railings
905-853-5727
1131 Gorham St. Unit #13
Newmarket, Ontario
L3Y 8X9