A Guide on How To Pick Ceramic and Porcelain Floor Tiles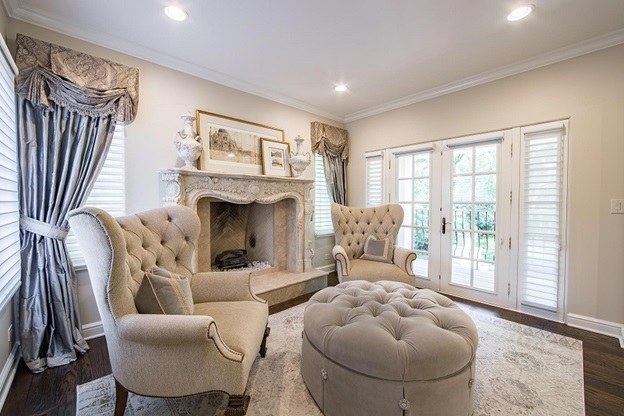 It is a mammoth task to pick the correct floor tile amid the maze of many. The options range from marble stone to granite, wood, porcelain, and ceramic. Whilst all the types have their own special qualities, most people incline towards ceramic and porcelain tiles for flooring. The reasons that these two types make most of the floors are listed below. 
They are available in exact replicas of expensive natural stones and wood.

They are extremely inexpensive when compared to natural stones and wood, and yet they mimic most of their qualities. 
Clearly, porcelain and ceramic tiles emerge as clear winners. Though, what's tricky is finding out which tile is better for flooring? The confusion also triggers because these tiles are available in a lot of finishes. To overcome this confusion, we have made a list of features that will help you in choosing the right tiles for your floor. 
Choose The Supplier Carefully
All porcelain and ceramic suppliers aren't equally rated. Likewise, not all these tiles are of the same quality. Only a few tiles like the Club Ceramic floor tiles are trustworthy when it comes to quality and durability. So, pick the manufacturers and suppliers carefully. 
Type Of Floor
The choice of correct porcelain and ceramic tiles also depend upon the floor type – whether it's a dry area, a damp area, or an area that's subjected to extreme wear and tear. Considering these aspects, we have made the following classifications. 
Use matte tiles for the bathroom floor. It is because these tiles are least slippery and do not go dull in moisture. 

Use glossy and polished tiles in the living area if you do not have kids. You'd, however, might want to pick rustic tiles if you have kids and pets. 

You can use semi-polished or matte tiles for patios and driveway. 
Density Of the Tiles
Use only high-grade ceramic and porcelain tiles at suppliers like Club Ceramic. It is because, the tiles they manufacture are:
Strong

Dust and dirt repellent

Easy to clean and mop

Long lasting and affordable 
That said, once you pick the correct floor tile, you need to take the following few precautions. 
Do not bleach the tiles. They will lose their natural color, shine, and texture if exposed to a bleach. 

Use mild soap or detergent to mop the floor. It ensures that the tiles catch no stain. 

Use a vacuum cleaner to regularly remove dirt. 

Do not drag furniture with sharp edges on the floor. It can leave scratches.