A Well-Organized Pantry for Your Smaller Kitchen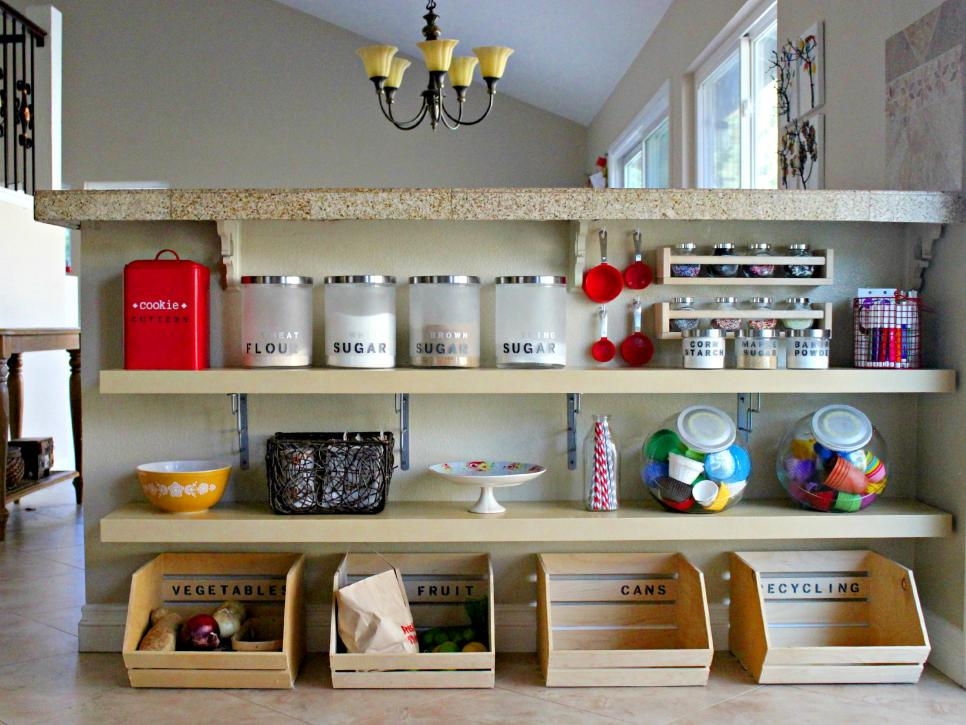 Whether you are a chef of a multi-cuisine restaurant or just a homemaker cooking three-meals a day for your family, you have to hit up the kitchen to get the ingredients and cook the things up. It is also a fact that cooking more often in your kitchen creates the mess and makes your pantry disorganized than you would like. Hence, the first rule of cooking always advices that you should keep your pantry organized in order to find the things easily the next time you enter the kitchen. It also helps you to find what inventory is stored there already and what should be refilled in a particular time so that you do not get out of hand any time.
Many times, we forget what we have bought for weeks or even months, but we come to realize about it while cleaning and organizing our stuffs in the kitchen. Only we can keep our pantry from going awry. Let us check – how!
Set easy to obtain location for your items
The first and foremost tip in this regard is to keep items that are used most often in your kitchen, at an easy-to-obtain location that is not too low or not too high. You can also group some of your favorite items in this area so that you do not have to hunt for a spice around the entire pantry.
This rule also fits best for the kids too. If you are confident enough that your kids can grab the food on their own, then you can arrange for easy lower shelving. The reachable location for your kids will help them while doing this job on their own. Elfa pantry shelving can present you with end-number of options to give best location to your kitchen items.
Use air-tight containers to store grains and rice
You can stop attracting insects to the sugars contained in snacks, cereals, and starches like rice, flour, and pasta by transferring them into an air-tight packaging. Bugs can easily get into the original packaging of the food grains. Hence, it is always essential to move them into the most durable contain.
Keep all the spices at one place
Spice and other similar items should always be stored at the easy-to-remember and easy-to-reach location. You can use a mounted spice rack on the wall or inside the cabinet if you cannot easily reach the counter space.
Maximize the floor and other spaces
For those, who just dream of having a luxury pantry, it is important to wisely use every inch of what you have. You have to anyhow make the most of your pantry shelves by storing the canned products on a can feeder. The feeder will automatically dispense the cans you need along with providing the enough vertical space.
If there is a closet in your kitchen door, then installing a utility rack door will be an added advantage for you. You can even store your sauces, pasta, sugars, and even snacks in that utility door.
Most of the floor space in your pantry seems all wasted, especially when the shelves therein are installed 2-3 feet off the ground. Design experts recommend to place extra-large bins on the floor to store bigger and bulkier items so that you can have most of the storage opportunities.
You can manage your pantry easily in a larger kitchen area, but it is difficult in smaller kitchen areas. Hence, experts always suggest you to have soft-closing full extension drawers and shelves to make your small kitchen look more spacious. Elfa pantry shelving facilitates you to increase the standard-height cabinets by six inches to improve your kitchen storage capacity.
Cutlery dividers in the drawers are used to organize kitchen utensils and tolls and in this way, you can keep them off the counters. A small folding ladder can be stashed behind a toe-kick panel to help you reach the items placed on upper cabinets or high shelves.
The important tip by the design experts is, whatever kitchen storage option you choose, always leave proper space for the people to stay there or pass by.
Once again, organizing a pantry is not an easy job, it requires cooperation from all the people in your home to maintain it after a perfect décor to let it remain as it is forever.