Benefits of Permeable Pavers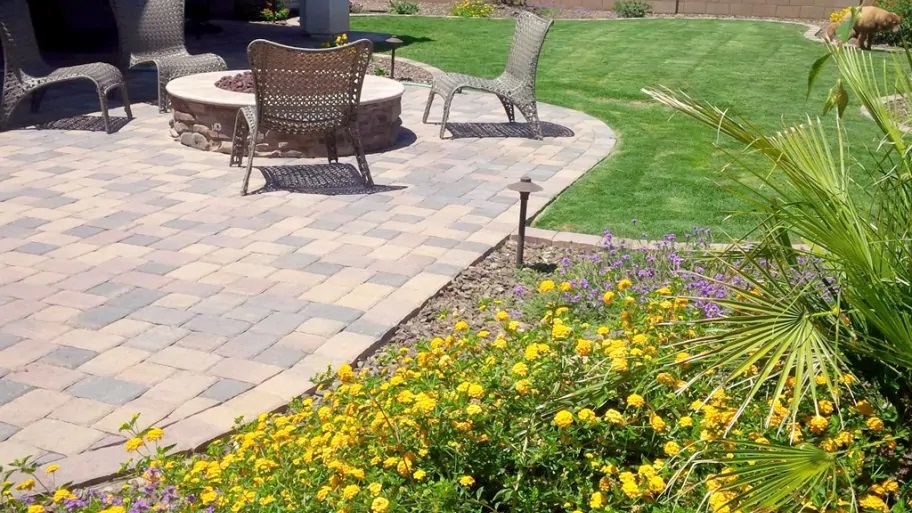 Permeable pavers are the latest way to make the solid surfaces more strong as these pavers allow the water to seep through joints into the ecosystem underlying it in a natural way. The seepage becomes possible by letting the water drain through the joints of the individual tiles. 
Instead of using a regular base material, which is used to join the regular concrete pavers, a different substance is used to interlock the permeable pavers, which also provides strong structural qualities. 
You can rely on permeable pavers with Premier Pavers to construct good quality and strong patios and driveways. Here are few benefits that come with using permeable pavers:
Good for Environment
In the present scenario, where the environment is facing various detrimental problems, permeable pavers put a positive impact on the environment. When the water during heavy rains will drain through the joints automatically, your driveway will not get water clogged. 
This will also reduce the wastage of storm water as the water will be seeped in the ground and not allowed to runoff. It will help in preventing flash floods as the amount of water will be reduced on the surface. 
When the water will drain through these pavers, it will act as a filter due to the specific base material used to fix the pavers removing impurities from water. The end result will be that you get pure ground water under the hard surface of permeable pavers. 
Since the surface gets locked by the permeable pavers, there are no puddles or soil erosion. The temperature of the surroundings of a concrete surface can be raised as concrete absorbs heat while on the other hand permeable surfaces reduce the amount of heat in the environment because the surface under it is capable to breath.
Cost Effective
In order to accommodate heavy rain or flood water, you have to install a system of pipes and drains for a conventional concrete floor. If you choose to have permeable pavers, this cost will be cut as maximum water will be automatically retained by the floor. 
Installing pipes and drain will cost you a lot and you may require particular permits as well but with permeable pavers you do not need any updated retention system. Although the maintenance for both types of floors is same, paver blocks can be removed and fixed easily if they get damaged.  
Offer same benefits of Concrete Pavers
Offering you all the benefits of concrete pavers, permeable pavers offer extra perks as well. Along with being incredibly strong, they can bear any type of load at different angles due to their interlocking laying style. They offer sleek, beautiful yet durable driveways and patios. 
Since there are no chances of puddles being formed on permeable paver floors, they eliminate the chances of ice being formed on the driveways. They are available in various designs, shapes, colors, sizes, and textures and you can choose any design that suits your imagined landscape. 
You can use permeable pavers to beautify the patio, driveway or walkway and give your home considerable value. Get in touch with Premier Pavers and Stone to know more.