Small room with low ceiling and single point of light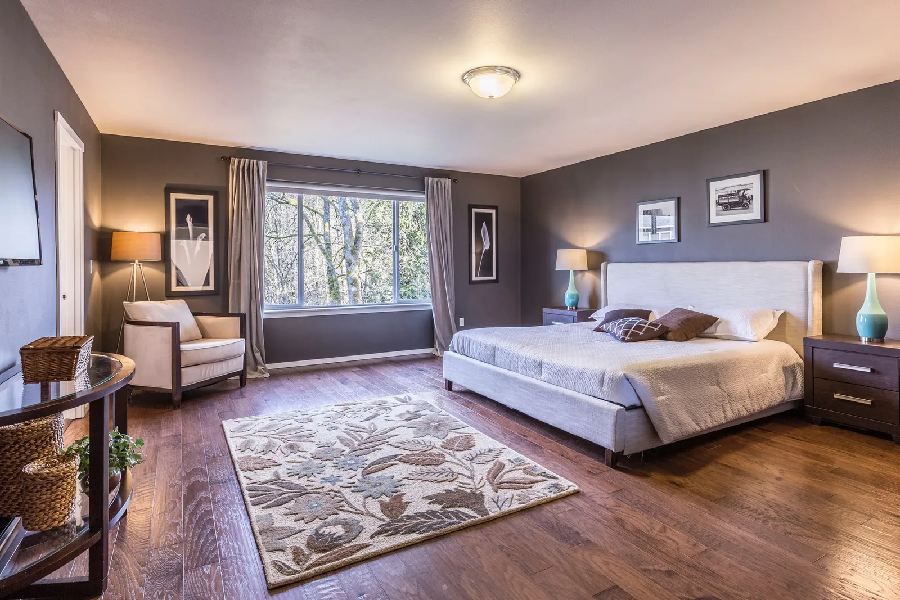 Imagine that you have to illuminate a small room with a low ceiling, because the first thing is to try to make it look as large as possible and for that it is very important that you choose the ceiling lamp that helps you achieve it.
How much light does your ceiling lamp have to give?
Formerly people used to get used to the idea of ​​how much light a lamp gave by the watts of its bulbs, but with the arrival of LEDs that has radically changed and you have to know how many lumens are suitable for each case.
It should also be taken into account that today many LED aim pendant ceiling lamps do not have bulbs as it is been traditionally understood them, but instead integrate the LED light within their structure (what is commonly called integrated LED).
For this reason, many descriptions of LED aim pendant lamps indicate how many lumens they have.
What atmosphere do you want to create with the ceiling lamp?
It is very important to know which color of LED light is more suitable in each case, basically because it has a direct influence on another of the most important aspects when choosing aim pendant light replica, the environment you want to create.
When you visit a hotel or you are having dinner in a romantic restaurant and you are very comfortable and relaxed, you do not usually realize that one of the reasons why you have that feeling is the color of the light that illuminates the room.
Choose pendant lamps with personality
Hanging lamps have two functions, the most obvious is that they offer good lighting, but the second and essential is that they give originality and presence to the place where you are.
Combining the design of the lamp with the furniture is a matter of taste and style. Over the years, new models have been added to the market, some are inspired by vintage, others opt for the modern, there are also those with a rustic or purely classic appearance.
The details of the pendant lamp are the ones that can make the difference, depending on the screen it can be made with different finishes such as aged copper that is so fashionable, the cage-type lampshades or the most avant-garde ones designed with geometric shapes, for example.