Sobha developers to launch premier 2, 3 and 4 BHK residential spaces- Invest Now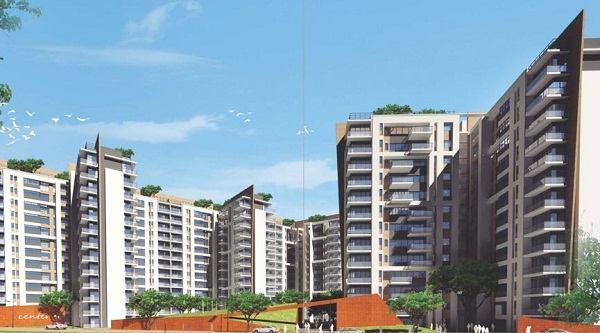 Property market investments are long-term in nature. It requires precision planning and execution in order to arrive at constructive purchase decisions. Bangalore, over the years has witnessed an increase in social and IT infrastructure development. Local residents are now gradually transitioning to become first-time property owners. That being said, first-time investors should try to consult with prominent advisers for a clear understanding. For instance, Sobha developers are devising strategies in order to cater to rising demands in terms of affordable housing.
Sobha Saptrang- Residential spaces for a vibrant future
Investing in your dream home is by far the most important decision you would ever make. It provides a tangible asset and enables you to offer a financially secured future for your loved ones. Sobha Saptrang is a residential property located to precision at Koramangala, Bangalore. The project offers 2, 2.5, 3 and 4 BHK apartments that are spread over 5 acres. Sobha Saptrang has employed a customer-centric approach, which allows residents to experience the property before making their final purchase decision. With 7 towers housing 344 residential units, its imperative that residents can choose among alternatives for a suitable living experience. With over 600,000 sq.ft of built up space, residents have the freedom to explore and make optimum use of the resources at bay. The amenities are devised to perfection in addition to seamless connectivity benefits. Invest Now!
Amenities for a glorious future- Invest with Sobha Saptrang
Amenities are a crucial part of a residential project. Consulting with professionals is sure to give a clear understanding about the property market. Analyzing and anticipating current and future market trends would help one arrive at fulfilling purchase decisions. Sobha Saptrang have worked tirelessly to provide some of the best amenities that cater to recreational and safety requirements. Some of them comprise of an equipped gymnasium, yoga/meditation decks, recreational play parks for children, dedicated parking slots, landscaped greenery, jogging tracks, swimming pool, clubhouse for indoor games, 100% electricity backup and round the clock security services along with CCTV coverage.
Structural design specifications at Sobha Saptrang
Like the amenities at a project, residents should emphasize on sustainability and durability. Before any property purchase decision, residents should make it a point to inspect property foundation at various stages. This establishes strong business relationships and promotes transparency, which is the need of the hour. With an RCC framed structure for the walls at Sobha Saptrang, residents can lead a durable lifestyle. The exteriors are curated to perfection which protects residents from any natural disasters. Vitrified tiles for all the floors would minimize the extent of periodic maintenance. Anti-skid tiles for kitchens, bathrooms and balconies embrace safety at all times. 100% DG and electricity backup ensures convenience and uninterrupted happiness.