What Can People Do With A Finished Basement?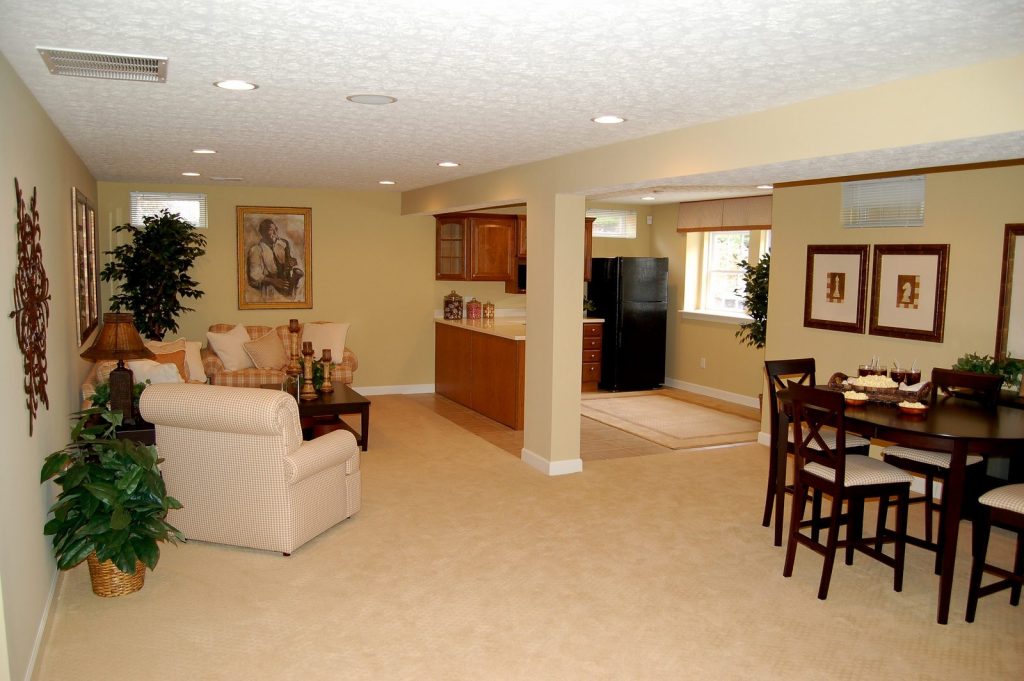 An unfinished basement almost seems to cry out to its owners to make it into livable space. In most cases finishing a basement increases the square footage of habitable space by nearly fifty percent! This has led to many people deciding to take the plunge and finish their basement. The only question they have is what to do with all that space! Here are a few of the more popular ideas out there:
A Lounge or Bar – This is the classic idea of creating that party space in the basement for when company comes over or just to have a fun evening out without ever leaving home.
A Home Office – This is a great option for those who are self-employed but need a space to work. Having an office in the basement gives a freelancer freedom to work without interruption.
An Apartment – A great option for those who are looking for some additional income to help pay the mortgage, an apartment is great for generating revenue. They are also fairly easy to maintain, but also cost more to build.
Entertainment Room – The living room gets a break with this option. By creating an entertainment venue in the basement with big screens, game consoles, and a foosball table, the family gets a place where they can let loose or relax.
Home Theatre – An easily created space, a home theatre boasts that big screen and nice, comfy seats to while away the hours watching a movie and eating popcorn! 
In-Law Suite – For the aging baby boomer population, having a place to retire has resulted in few spaces being available. By creating an in-law suite, parents and grandparents can see the family and also have their privacy when they need it.
A Man Cave – This is becoming a popular option for those who need to have their own space away from everyone just to relax, have friends over, or watch a game.
A Kid's Room – Great for families, this creates a space for the kids away from the living room where they can be noisy, play games, and have a good time. Most importantly, they do all of that without bothering those tired parents after a long day of work.
A Guest Room – For those who frequently have friends and family staying over, having everyone sleep on a cot in the living room can become a bit of a drag, not just for the inconvenience, but it also results in lost sleep. A guest room in a completed basement allows guests to have their privacy and keeps them out of their host's living room, as well!
A Gym – Save on a gym membership and create a private gym in the basement! This is one of the easiest renovations one can make as it just requires floor space for equipment. A sauna tucked away in a corner can round out the experience.
These are just a few of the possibilities of what a finished basement can do, but before you start, remember that it's always a good idea to consult with a contractor to see what can and can't be done with an unfinished basement.